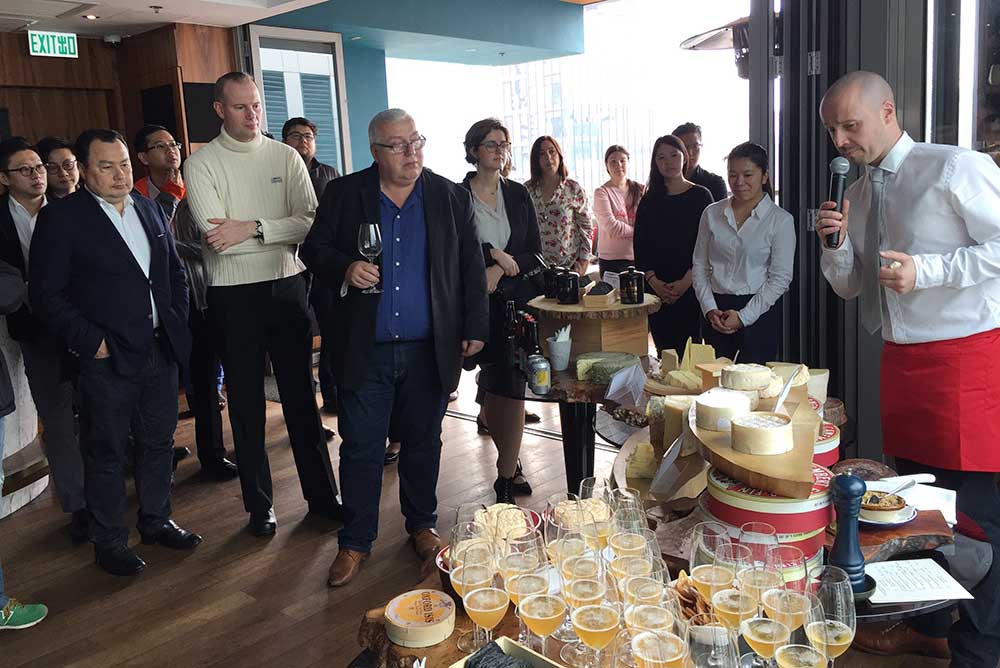 There is also potential in Hong Kong as a gateway to China. British food and drinks exports to China have more than doubled to £280 million and dairy products are one of the fastest growing categories, something we aim to capitalize on.
A special tasting of artisan British cheeses, sponsored by AHDB, was held last month with Jeremy Evrard, foremost French cheese expert. Jeremy, former Restaurant Manager of the 3-Michelin starred Caprice in the Four Seasons Hotel and now General Manager of On Dining, gave a presentation of the British cheeses he had selected for pairing with the beers, including some Appleby's Cheshire (The Truffler, Golden Cenarth, Oxford Blue and Hawes Wensleydale) and Montgomery's Chedder (Berkswell, Oxford Isis and Stilton Jar).
Lucy Randolph, Senior Export Manager of AHDB Dairy, welcomed the guests of around 60 people from the trade and media to the tasting. "We're very pleased to have Jeremy here today to introduce you to some of the British cheeses which are just now coming into the Hong Kong market," she said. "There are over 700 different cheeses made in Britain but up until now our cheeses have remained a closely guarded secret so we are looking forward to showing the Hong Kong people and the rest of the world the quality, variety and fantastic taste of our great offer."
Cheeses on display and for tasting were from several British companies including Coombe Castle, Lye Cross Farms, Paxton & Whitfield, Snowdonia and Somerdale Castle. Some of the cheeses are now available in Hong Kong stores, such as CitySuper and GREAT supermarkets. Visit https://dairy.ahdb.org.uk/ to learn more about the British dairy products.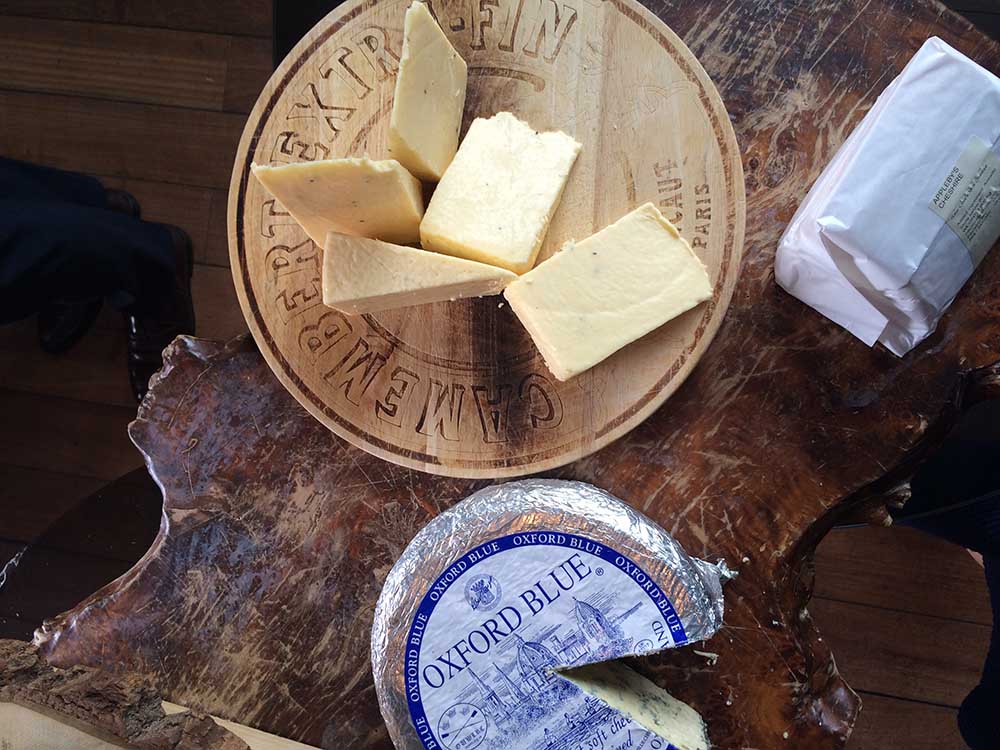 Pages
Click here to see the published article.