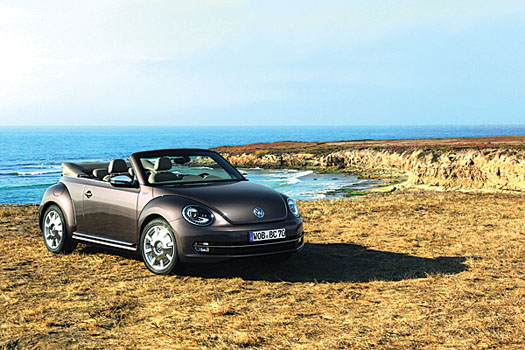 But underneath, the new Beetle is entirely modern, with a choice of 1.2 and 1.4-litre direct-injection turbocharged petrol engines. These might sound a little small but they produce surprising power: 105PS for the smaller unit, and a massive 160PS and 240Nm of torque for the 1.4; more than sufficient for Hong Kong's roads and a perfect illustration of why such 'downsized' engines are a hot trend in automotive engineering right now, combining strong power with lower purchase and running costs, and lower emissions. The seven-speed DSG gearbox offers full manual control, or works as a seamless automatic – you choose.
So how does it drive? With great charm. While I'm used to driving – and reviewing in these pages – cars of considerably more potency, the Beetle cabrio wins you over with its fine ride, good build quality, neat touches–such as the wind deflector that leaves the cabin calm and unruffled with the roof down even at illegal speeds, and the pleasure you get from getting into such a striking looking car and from seeing others' smiling reaction to it as you drive. In fact it has a better public-reaction-to-
price ratio than most supercars, and yet you can park it anywhere. Like I said, it's the perfect Hong Kong transport.
SCORECARD
Volkswagen Cabriolet 1.4 TSI
How much? HK$350,000
Engine: 1,390cc, four-cylinder turbocharged 160PS at 5,800rpm
Transmission: Seven-speed DSG automatic gearbox
Performance: 0-100kph in 8.6 secs, 205kph
How heavy? 1,468kgs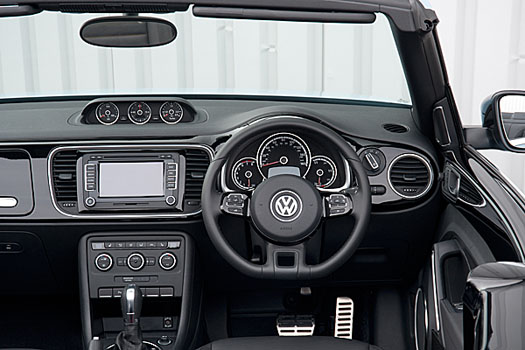 Pages
Click here to see the published article.