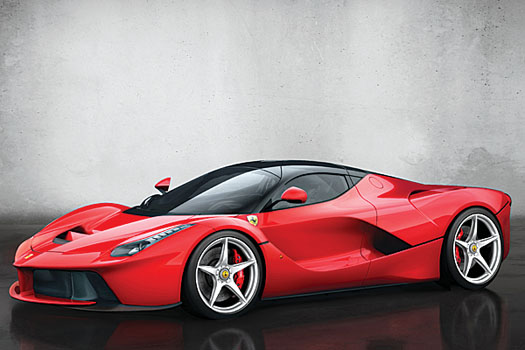 Maranello in the Italian industrial midlands seems a long way to go for lunch when you live outside London. But as any car enthusiast knows, it's the home of Ferrari, and the lunch was a private one in Chairman Luca di Montezemolo's dining room at the factory with Ferrari's Technical Director Roberto Fedeli and Styling Director Flavio Manzoni. The subject of our conversation over the typically Modenese tortelloni? It's only now, after its unveiling at the Geneva Motor Show in March that I can discuss it. Then code-named the F150, and now known to the world as LaFerrari, I was to be given a quiet preview of the most extraordinary road car Ferrari has yet made. It might have required two plane rides, but I didn't hesitate long before accepting that lunch invitation.
LaFerrari is the fifth of what Ferrari calls its 'specials': cars that sit apart from and above even its regular supercars, with a greater level of rarity and performance (and price) and which incorporate technology from its Formula One siblings, which will later filter down to its other models. The first was the sensational 288GTO of 1984, followed by the F40, F50 and the Enzo. Just 499 LaFerraris will be made, costing €1.3 million and most are believed to have been reserved already by serious Ferrari enthusiasts. Like most of the specials it uses F1-style carbon-fibre construction, but the big news is the first use by Ferrari in a road car of its F1 HY-KERS petrol-electric hybrid drive system.
Don't worry. LaFerrari has as much in common with a Toyota Prius as a panther has with a kitten. It won't coast along silently on electric power, although future, lesser models using the system may be able to. Instead the 163hp electric motor assists the extraordinary 800hp 6.3-litre V12 petrol engine – which can rev to a stratospheric 9250rpm – giving a system total of 963hp. That's almost as much as the 8.0-litre, 16-cylinder Bugatti Veyron but in a much lighter car: around two-thirds the weight.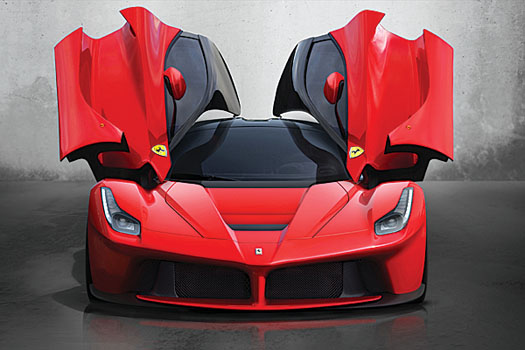 Pages
Click here to see the published article.