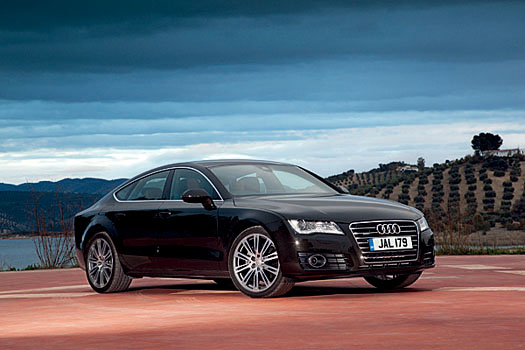 Buying a car was once so easy. They fell into easily defined 'segments', as the car industry likes to call them. We had hatchbacks, saloons, estates and sports cars. Later, people-carriers and SUVs added more choice. You simply picked the body style that best fitted your needs, decided on a size – medium-sized saloon, sir, or large? – and then chose between the various offerings in that category.
Now it's a lot more confusing, the car makers expanding their ranges with 'niche' models that sit between the segments, often combining their attributes to make a unique new model that doesn't really have any direct rivals, might only sell in small numbers but suits some buyers perfectly.
Mercedes-Benz invented the four-door coupe 'niche' back in 2004 with the first generation CLS. BMW has joined in with its four-door Gran Coupe based on its 6-series, but Audi has produced two: the A5 and now the A7 Sportback, based respectively on the A4 and A6 saloons. The theory behind four-door coupes is appealing: that many buyers need four doors and four seats to carry family and friends, but are willing to sacrifice a little rear head- and leg-room for a much lower, more rakish, more stylish, sports-car profile. Long tails mean you won't sacrifice much golf-club space in the boot.
Pages
Click here to see the published article.