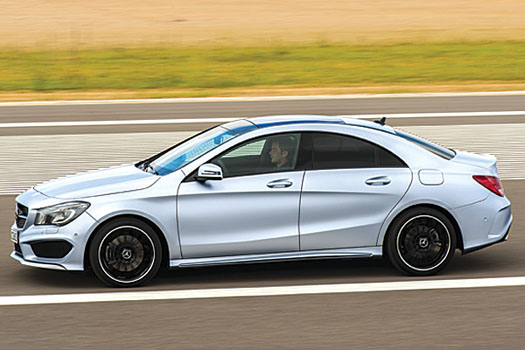 This year's Detroit auto show saw the launch of the latest versions of two genuinely iconic American vehicles: the new Chevy Corvette, and a concept version of the new Ford F-series pick-up truck, comfortably America's biggest-selling vehicle and as important to the modern American male as his horse once was to a cowboy. But neither will have a major impact outside America: their fuel consumption alone will see to that. Instead, the Detroit debutante that will have the greatest impact in the rest of the world is the new Mercedes-Benz CLA. It wasn't actually at the show: not wishing to distract attention from its important, revised E-class model, Mercedes showed the CLA only to a select group at an event the night before the auto show opened. Needless to say, HK Golfer was on the invite list.
So what's so special about the CLA? As the name suggests, it shares its concept with the elegant, critically well-received and much bigger CLS. It's a four-door coupe, with the low, tapered profile of the CLS, and a sports car's frameless doors. But there are four of them, rather than two, and with space in the rear seats for two adults.
The four-door coupe idea simply hasn't been tried before at this size and price-point, but has proven popular in luxury cars like the CLS and Audi's A5 and A7. The CLA a fraction longer than Mercedes' standard C-class compact saloon. The idea was first mooted by Mercedes with the Concept Style Coupe it revealed at the Auto China show in Beijing last year, indicating that Mercedes expects China to be an important market for the CLA.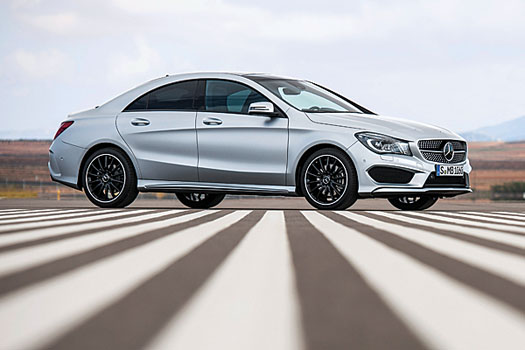 Pages
Click here to see the published article.