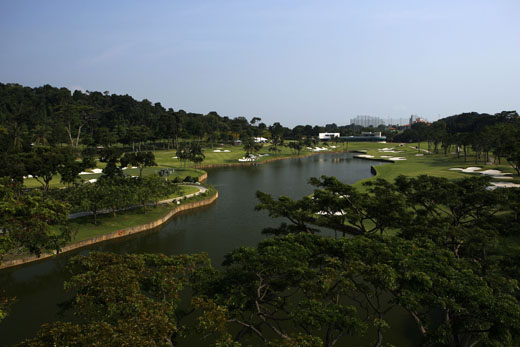 That Singapore's Sentosa Golf Club is one of the most famous golfing venues in Southeast Asia is beyond doubt. Considered the most exclusive course in the city, the club, which first opened its doors 1974, hosts the annual Barclays Singapore Open, the continent's richest national professional tournament, and boasts a membership that comprises a veritable who's who of Singaporean high society. It is also a golf club in the true sense of the word. There are no tennis courts, spas or swimming pools to get in the way here. The Royal and Ancient game, played over the two championship courses, rules the roost, while two fine restaurants — offering Japanese and Italian fare — and a convivial terrace bar ensures that golfers are exceptionally well catered for post-round. To many, the setup is as near perfect as one could possibly hope for. But that list doesn't include Peter Downie, the club's director of golf for nearly 18 months. At least not yet.
Downie, as members of Clearwater Bay Golf & Country Club will attest, is a perfectionist. And the 47-year-old Scot, who was the club's director of golf for five years, a period during which he oversaw the successful renovation of the spectacular seaside layout, is determined to raise the bar even higher at Sentosa.
"We have awesome potential here," he says as we sit enjoying a couple of bottles of Tiger on the terrace after a round on the highly impressive and notoriously tough Serapong Course. "The way the golf course was constructed and the resources we have here…we can take this and make it the best in Asia. It's an incredible canvas to work with."
Pages
Click here to see the published article.