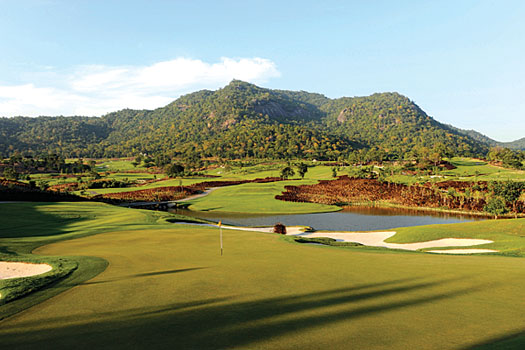 Combining golf with spa is not a new concept. While it is difficult to imagine the legendary Scottish golfer of the 19th century, "Old" Tom Morris, heading off down the quaint St Andrews streets in search of a post-round body wrap, his 1980s successors - men like Nick Faldo, Greg Norman and Seve Ballesteros - understood that a relaxing treatment or two was a great way of recuperating from a particularly gruelling stretch of tournament rounds. Fast forward nearly 30 years and no self-respecting pro on any of the major golf tours around the world will go more than a few days without a good massage to alleviate the aches and pains that come with the near-constant swinging of a golf club.
Recreational golfers may have been slower to incorporate spa visits into their post-round schedules - fully-fledged golf and spa resorts only really got going in the 1990s – but they have blossomed in recent years, particularly in the Asia-Pacific region, where the trend has coincided with an increase in men visiting spas, and a growth in the number of women who have taken up golf.
Pages
Click here to see the published article.