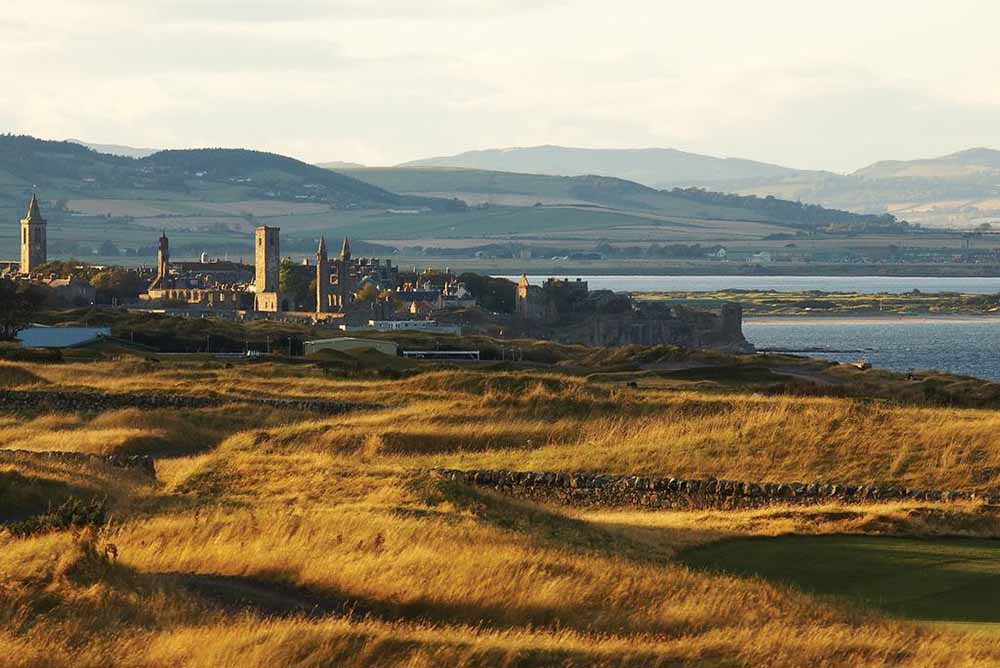 In addition to its abundance of golf courses suitable for most standards of ability, there are several distinctive characteristics for which the royal and ancient game in the Kingdom of Fife are renowned.
Firstly, it's the 'People's game'. Most of the courses in the region are either open to the public or highly visitor-friendly. A natural empathy with the brotherhood (and sisterhood) of golf, speaking the universal language of the game.
Secondly, it's generally informal. Many of the old conventions, such as not playing in shorts and having to wear a tie in the clubhouse were driven out of bounds a long time ago.
And, because it's the 'People's game,' golf in Fife is relatively cheap. A round over the famous Old Course costs between US$122.00 -244.00 from off-peak to peak season. The Castle Course, US$83.00–166.00, whilst playing a round at Kingsbarns, consistently ranked well within the top-50 golf courses in the world may appear expensive at US$313.00 per round. But with a 50% discount on a second round booked within a week and the overall quality of the course, it's worth every penny.
But it's hard to find a quality links course in the Kingdom of Fife charging visitors more than US$150.00 per day. And most have über-generous discounts for juniors and 'Twilight' golf (in mid-summer, golf can readily be played in Scotland up until 11pm) for US$45.00. There can be no better cost-to-quality ration anywhere in the world.
In fact, with some research and judicious use of discounts and concessions, even in midseason, and even allowing for one 'Splash-the-cash' game at one of Fife's five, 'Trophy' courses. A week's green fees in the Kingdom can readily be had for well under US$1,000, hardly a King's Ransom.
Thirdly, Fife's courses are amongst the best-kept in the world. Not in the over-designed, heavily-landscaped and the manicured kind that is the modern norm, but as golf courses were meant to be. Neatly-cropped fairways providing perfect lies, greens inviting putts to drop, authentic hazards like streams, natural inland ponds, miles of rugged coastline and deep, pot bunkers with faces formed out of layers of turf, the traditional Scottish links craft called 'revetting.'
Pages
Click here to see the published article.