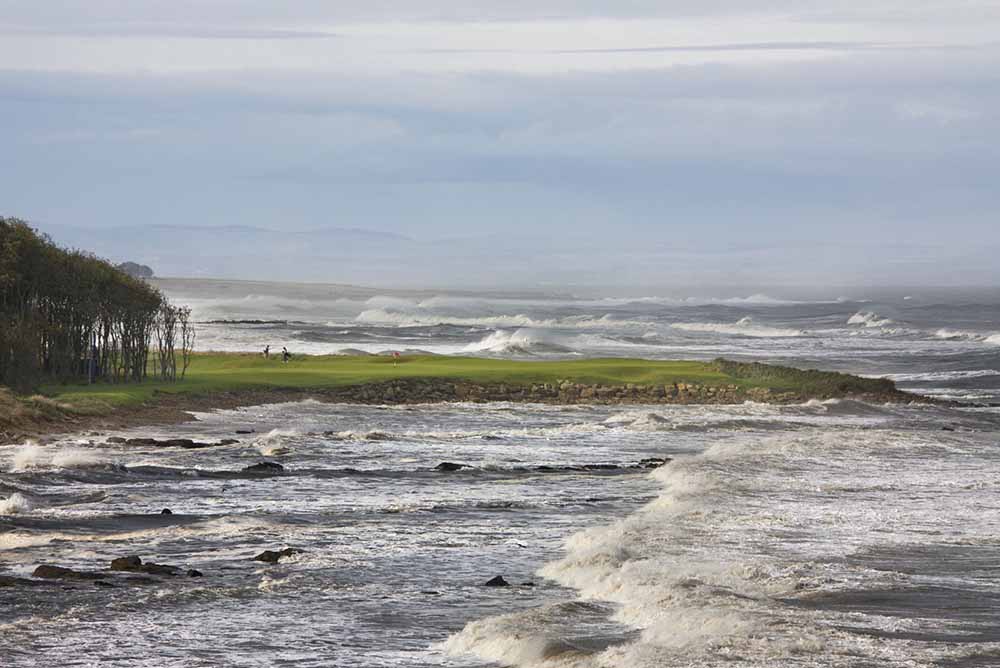 The Kingdom's golf offer falls into three distinct categories of course. First, those occupying the links land that was traditionally set aside for the royal and ancient game between the coast and viable agricultural ground inland. Secondly, heathland courses resplendent with heathers and pine trees and finally parkland, often featuring avenues of magnificent, mature deciduous trees.
One of those courses, a hybrid of links and heathland is Scotscraig Golf Club, the furthest north of the Kingdom, which last year celebrated its bicentenary, the 13th oldest golf course in the world.
Another jewel in the Kingdom's crown is Elie, a beautiful links course on the fringes of a delightful fishing village. The ups-and-downs of elevation from sea level to the highest point on the course are the equivalent of three double-decker buses stacked on to of each other.
Crail Craighead is another fine, pure example of links golf. Opened in 1998, this 6,728-yard Par-72 is something of a rookie compared to some of the more venerable close-by courses. But it has matured well, throwing down the gauntlet not only to its elder relatives but also to the golfer, especially when the wind blows.
Crail Craigend is the most easterly course in Fife, along with its elder cousin, Crail Balcomie, laid out by Old Tom Morris 103 years before Craigend opened for play. Two famous golf courses in one small harbour town, population, 1,800.
Ladybank Golf Club, 15 miles inland from St. Andrews and an hour's drive from Edinburgh Airport. It has hosted the St. Andrews Open Championship qualifying events on seven occasions since 1978 and at 6,500-yards off the back tees offers a compelling test of golf, a 'must-play' in any golfing trip to Fife.
Meanwhile, down in the south of the Kingdom, the less-fashionable part of Fife when it comes to golf. Exceptional golf courses such as Dunfermline (where the game has been played since the 16th century), Kirkcaldy (playing a round at the town's Tom Morris-designed 1904 course costs US$41.75. at peak season) and Aberdour Golf Clubs would stand out on almost every other golfing map of the world.
Pages
Click here to see the published article.