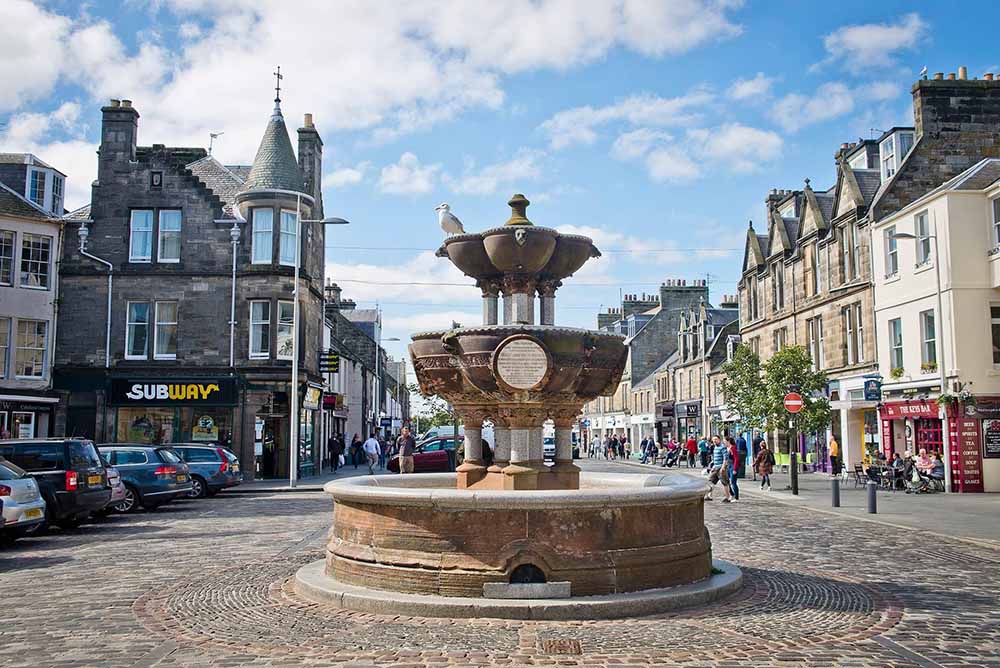 Forget the 'Auld Grey Toon,' moniker attached to St. Andrews; that refers to the stonework used throughout much of the town. But there is a vibrant, vigorous and on occasions, happy vibe of the city as visitors and locals alike eat well, drink heartily and take the air along miles of beaches or meandering through a network of small, secretive but safe streets, morning, noon or night.
One gets the true sense of the history and heritage of golf at St. Andrews when a course called, 'The New,' dates back to 1895, the world-famous Old Course, host venue for the Open Championship on 29 previous occasions, 30 in July 2021. Both old and even older part of the seven-strong string of public courses managed by the town in trust.
Of the seven, only the nine-hole Balgove cannot be booked in advance - that's even easier, just turn up and play - whilst for the rest, including the Old Course, there are three ways of enjoying the once-in-a-lifetime experience.
First, advance online reservation. Secondly as part of a package purchased through an accredited operator. Or, thirdly - and this is the same for the Old Course as it is for the others - just rise early, get to the starter's box around dawn, complete with clubs.
And, if there are spaces, and you're near the front of the queue, you may find yourself following in the footsteps of legends like Tiger Woods, Seve Ballesteros, Jack Nicklaus, Lee Trevino, Peter Thomson and Sam Snead, all winners of the Claret Jug at golf's equivalent of Mecca.
Playing the Old Course at St. Andrews is a truly memorable and unique experience - it's just impossible to play tennis on Centre Court at Wimbledon or football at the Maracana. But teeing-off in front of the venerable R&A Clubhouse, a golfing delicacy awaits.
Vast, double greens can present putts of 100ft and more. The bunkers, all 112 of them, some, like the 'Coffins' and 'Hell,' every bit as ominous as they sound, with their revetted faces, even harder to get out of then to get into it. Iconic holes such as the 17th, 'Road Hole,' and the 18th.
Be sure to take a moment to pause for a photograph on the world famous Swilkan Bridge, and to avoid the Valley of Sin if you can, holing out on the 18th green where 29 Open Championships have been won and lost to date.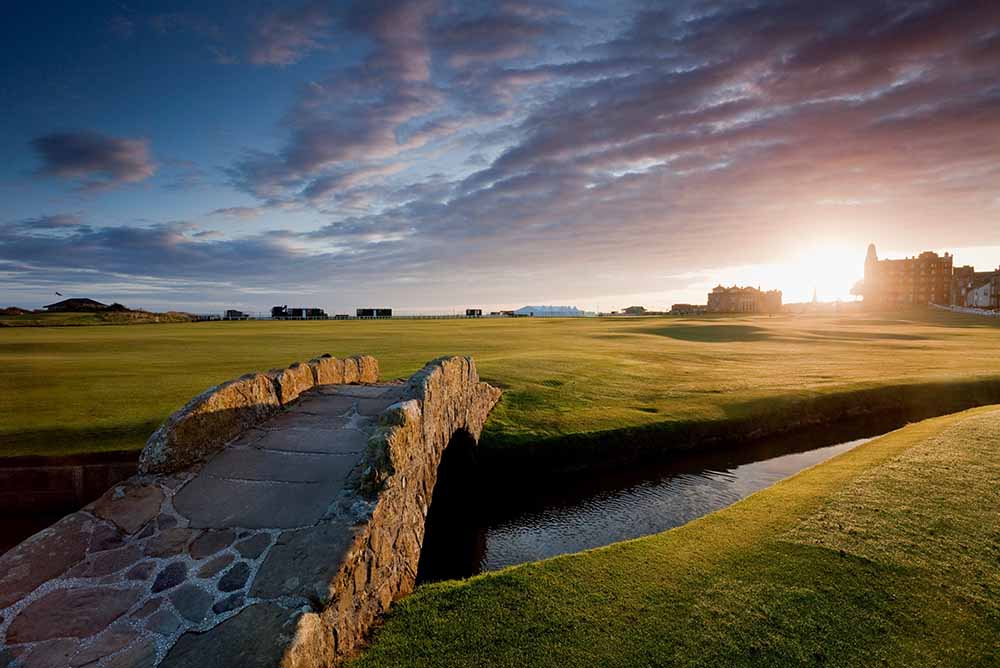 Pages
Click here to see the published article.