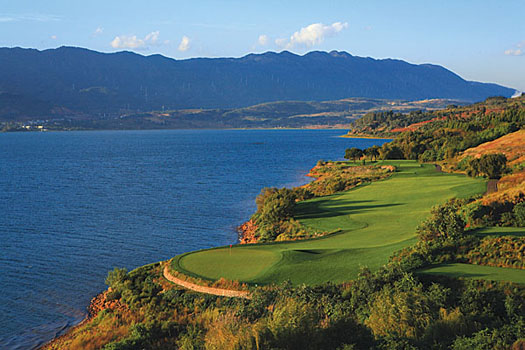 China's popularity as a golfing destination comes as no surprise, given that participation in the game and course development continues apace, despite the central government's intervention a few years ago to approve all new projects. What is somewhat surprising, however, is that the epicentre of this growth is neither in Guangdong province nor on the holiday island of Hainan. It is more than 1,200km west of Guangzhou and twice as far from Beijing - in Yunnan, in and around the provincial capital of Kunming.
The so-called City of Eternal Spring has blossomed into a golf mecca that can match any other in the Middle Kingdom in terms of quantity, while surpassing all others in terms of quality.
Well known as the home of Spring City Golf and Lake Resort, which opened in 1992, Kunming is on the verge of a golf explosion that will double the region's current 15 courses in the next three to five years.
The opening of China's fourth-largest airport in June 2012 has been one catalyst for Kunming's emergence as China's golf tourism capital, but it is only part of the formula. The region's near-perfect climate and wonderful layouts designed by a sprinkling of the world's most renowned golf course architects are causing in-the-know foreign golfers, as well as a steady stream of mainland Chinese who have been going there for years, to flock to the city.
Appropriately, a destination-marketing group, Kunming Golf (www.golf-kunming.com) has been launched to herald Kunming's golf attractions on the world stage.
Located 2,000m above sea level and with the best year-round climate in China, Kunming has a bundle of history, culture, food and scenery to complement its outstanding golf. The city's history dates back almost 2,800 years when it was first developed at the behest of a ruler in the Nanzhao Kingdom, then based 320km further west at Dali. In the 14th century, Kunming replaced Dali as the capital of Yunnan, and today it is the province's economic, cultural, transport, government and educational heart, as well as home to Yunnan's 26 ethnic minorities.
Pages
Click here to see the published article.