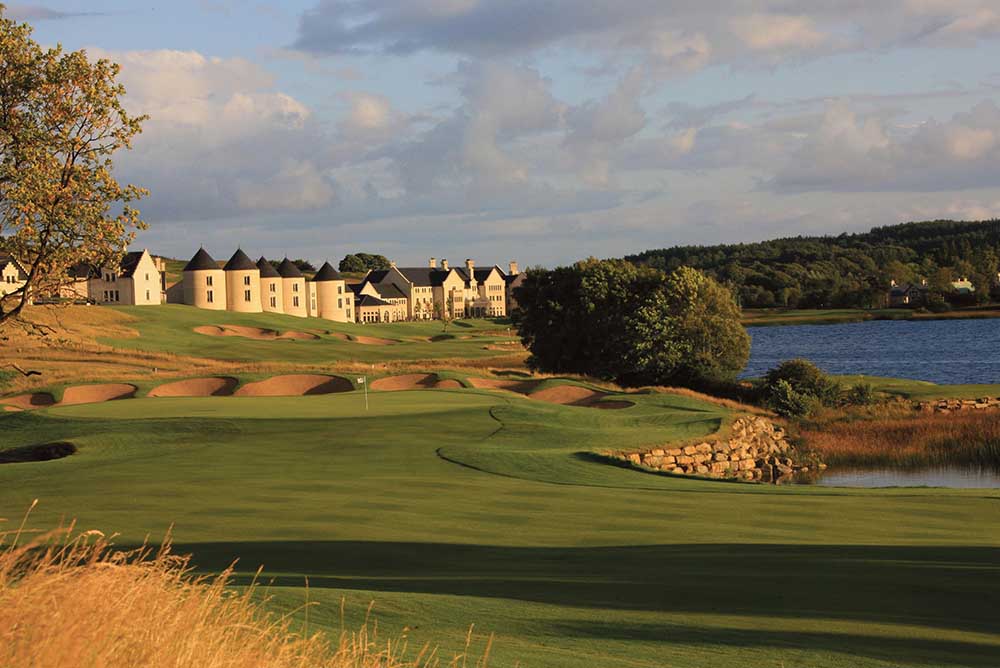 3. Old Bushmills Distillery. The Old Bushmills Distillery is a distillery in Bushmills, County Antrim, Northern Ireland, with all of the whiskey bottled under the Bushmills whiskey brand produced there.
It uses water drawn from Saint Columb's Rill, which is a tributary of the River Bush. The distillery is a popular tourist attraction, with around 120,000 visitors per year.
The company that initially built the distillery was formed in 1784, although the date 1608 is printed on the label of the brand – referring to an earlier date when a royal license was granted to a local landowner to distil whiskey in the area.
The distillery has been in continuous operation since it was rebuilt after a fire in 1885.
4. Dunluce Castle. A now-ruined medieval castle in Northern Ireland, it is located on the edge of a basalt outcrop in County Antrim and is accessible via a bridge connecting it to the mainland.
The dramatic history of Dunluce is matched by tales of a banshee and how the castle kitchens fell into the sea one stormy night in 1639.
The castle is surrounded by extremely steep drops on either side, which may have been an essential factor to the early Christians and Vikings who were drawn to this place where an old Irish fort once stood.
The Dunluce Links at Royal Portrush Golf Club will next host the Open Championship in 2019 and takes its name from the historic castle located nearby.
Pages