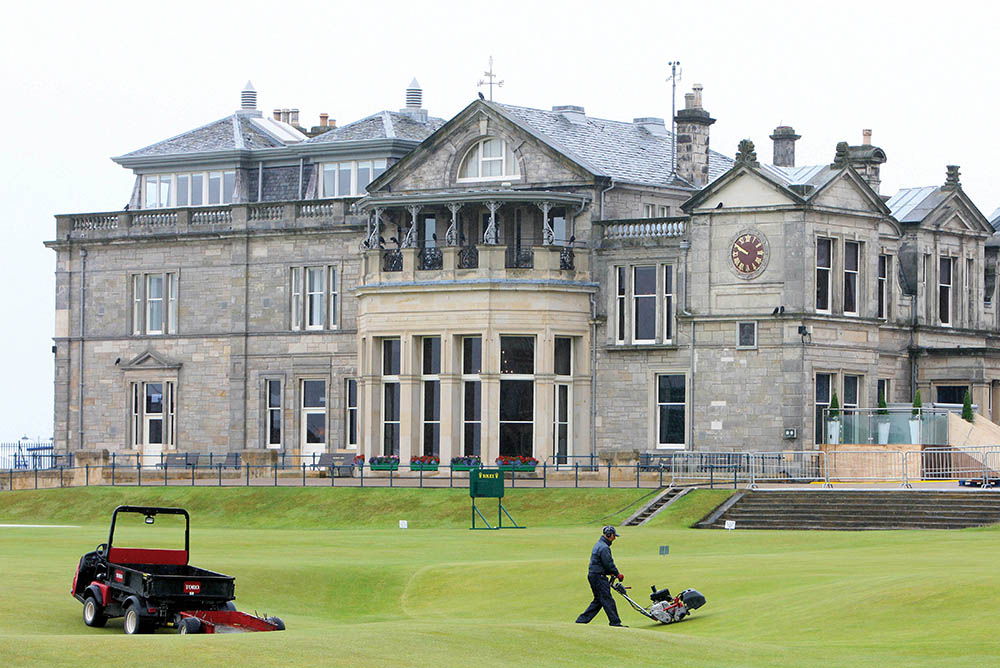 I love the institution of the golf club and all that it entails.
I now live in in the Home of Golf and have the choice of joining the New Club or the St Andrews Club. I am not in a position to get an application form for The R&A, because they don't have one. It is a rather more obscure process there, whereby you are 'put up', and have to be nominated by rather more members (eight, I believe) than I have the fortune of knowing. I understand your name is then hung out on a list, whereby the members have a chance to throw dirt at you, in effect. Apparently, that chap, Sir Fred Goodwin, got removed that way. The lovely St Rule's Club bars me from joining by default. It's ladies only and so, unless they change their membership criteria, I'm unlikely ever to get in.

Anyway, I like the St Andrews Club and I've got an application to join. Its bi-centenary is in 2043 and I'm still in with a shout of being around then. I only need two members to write a short script saying I'm a fairly decent bloke and then it's under two hundred pounds [approximately HK$2,500] a year in subscription fees. I then get to lord it up in one of the most enviable locations in the world of golf – the St Andrews Club overlooks the 18th green of The Old Course. They have a highly subsidised bar and restaurant, accept visitors, do decent grub by all accounts, have dominoes nights, several snooker tables, hot running water and an outside private patio where I can sip Amarone and grow old (and become bronzed in the summer).
I have heard it's more of a down-to earth-club than the New just along the road. Not that I consider myself established as a 'townie' yet, but I do feel the St Andrews is more the place for me. Besides, its clubhouse is a mighty more handsome building and it has the aforementioned outside patio, which the New lacks. However, I have heard that the membership list is getting near to full so I'd better hurry. Now, that surprises me a lot. The fact that it's not already full I mean. For somewhere that costs so little to join, that is situated within a whiff of the most famous closing hole in golf and which serves an all-day breakfast for less than a fiver … even Mark Twain would have joined it.
Pages
Click here to see the published article.