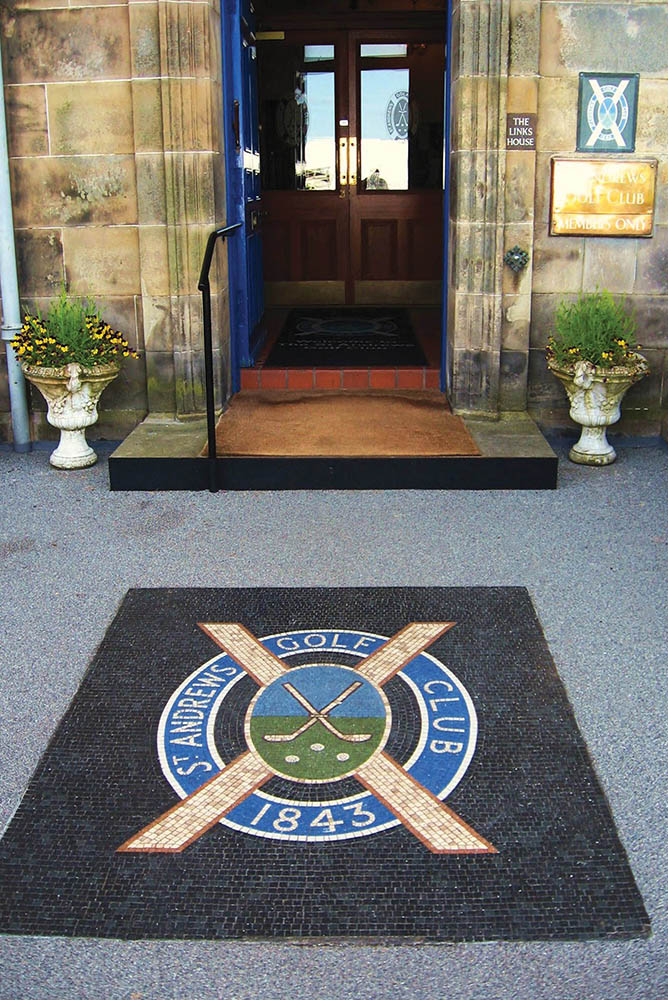 In Edinburgh a few years back it was a much different story. Notwithstanding the huge entrance fees being charged, the waiting lists for decent clubs were several years long. At my club, Mortonhall, we started charging one hundred and fifty pounds (non refundable) just to get on the waiting list. And after the wait there was a hefty joining fee. And look what happened at Wentworth after it was bought by its new Thai-Chinese owners, Reignwood. The annual fee is reputedly doubling to sixteen thousand pounds; but not only that: you have to chip in another one hundred thousand for a debenture. I gather it might be the case that if you're over 75 a different rule applies, but I'm not sure. It's likely that at that age you could well expire from a coronary, such are the sums involved.
Wentworth does have signs emblazoned over the course saying 'Members and Residents only'. So I suppose to secure a place you could fork out for a wee pad adjoining the property. Eleven million pounds is the starting price for a house there. But then you're in. Stuff the debenture lark.
Anyway, I'm going to act pretty swiftly with the old St Andrews Club application. I need to get into a club here soon. A major concern of mine is that there are very few eating establishments to my liking in town. This is surprising given the international reputation of the town. But the fact is they mostly seem to serve cheap burgers and oven chips, pretending it's 'gastro' because they have dressed it with a slice of lettuce and a cherry tomato. Other places put candles on the table and serve anaemic looking pizza and think they can fleece you.
Pages
Click here to see the published article.