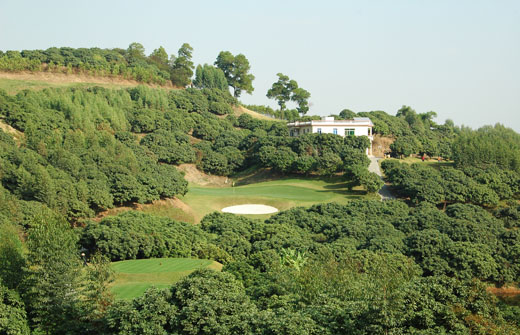 Service
No major complaints. Check-in was a formality and the staff was friendly and helpful. We were able to tee off on time – and, more importantly, our fourball, thanks to a vigilant team of on-course marshals, was able to get round in four hours. Given that we visited on a Saturday this was something of a result. Kudos!
Verdict
Despite a few obvious design flaws, Fenghuangshan is very close to being one of the region's must-plays. Views aside, the uniqueness of the site makes for some truly exceptional holes and a memorable playing experience. But it could be so much more. If the owner is willing to splash the cash and employ the services of a noted architect to redesign some of the more ridiculous holes out here then he would have something very special indeed. It will also be interesting to see whether the course conditions remain the same once the club opens its rather grandiose-looking clubhouse. We sincerely hope that money will continue to be spent on the course, rather than on extravagant luxuries off it. There are too many clubs in Guangdong that have suffered once the course becomes second priority.
Pages
Click here to see the published article.