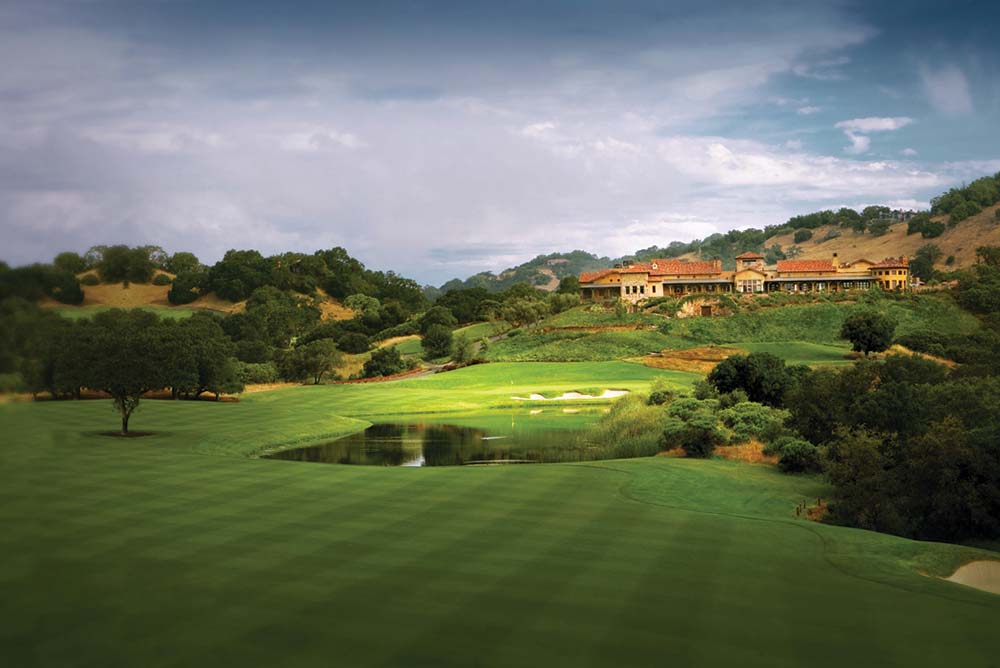 Hidden and private
If you have not heard of Mayacama, it is because management and members of the club had made a deliberate effort to keep it private. Membership is by invitation only, and you'll have to be in the elite crowd of business and political influence to hear of it.
The club was founded in 1999 after developer David Wilhelm and his partners purchased 675 acres from Marv Soiland and Peanuts cartoonist, Charles M. Schulz, to create a Jack Nicklaus signature 18-hole golf course. To ensure privacy from the public eye, the club is nestled into a terraced hillside and overlooks the rich emerald expanse of the golf course.
From the public road and the public eye, one can only see a set of inconspicuous gates bearing the club's logo; upon entering the private road it is another five-minute drive before you arrive at Mayacama's gate proper, and from here on, another eight minutes before one can catch the first glimpse of its clubhouse. Members fly in from various parts of the US and the world, typically on their private jets, and disappear into the club for the weekend.
Pages
Click here to see the published article.