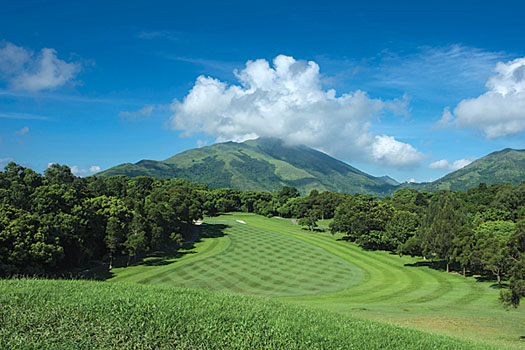 How can you not enjoy playing at the Hong Kong Golf Club? It's got a bit of everything and more: 54 holes routed over sweeping terrain bounded by dense vegetation and cityscape - some contrast indeed. But it's the wonderful variety of holes and features coupled with some interesting green complexes that make the place so special in my mind. Add to that the fact that each hole is distinct and many can certainly be considered unique, especially within Asia. For me, it is truly a golfing haven.
The three golf courses - the Old, New and the Eden - all reward brain over brawn, or to quote 'Golden Age' architect Tom Simpson: "the necessity of the golfer to use his head as much as his hands; to make his mental agility match his physical ability." This is refreshing in a day and age where 7,500 yard golf courses are becoming the norm. In fact I would urge any budding golf architect to pay a visit and study how at the Hong Kong Golf Club's strategic design is a feasible alternative to the long (and at times boring) courses being built in many parts of the world today.

The yardage for the UBS Hong Kong Open, which is played over a composite of holes taken from both the New and Eden layouts, measures a little under 7,000 yards, which must make it one of the shortest tournament golf courses on any of the tours, and yet I don't recall any of the past winners shooting lights out. The roll call of former champions, it should be pointed out, include the likes of Rory Mcllroy, Miguel Angel Jimenez, Tom Watson, Bernard Langer and Colin Montgomerie.
What I especially love about Fanling is the variety. Uphill shots, downhills shots, short holes, long holes, dogleg left, dogleg right, hazards left, hazards right, different hazards … you get the message. All the very best golf courses have variety and the three at the Hong Kong Golf Club can be included in that distinct category.
Pages
Click here to see the published article.