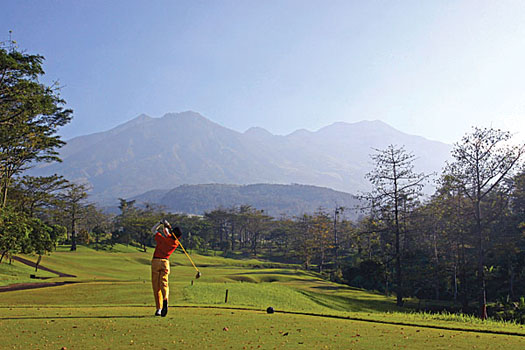 Sometimes a little bit of obscurity isn't such a bad thing. Surabaya is a good case in point. This city of over five million souls may be the second largest conurbation in Indonesia, but – in the eyes of foreign holidaymakers at least – it barely registers in comparison to Jakarta and tourist hits such as Bali or Lombok.
All this is great news for golf adventurers who prefer their trips to come with some added intrepid frisson. For, while Surabaya has little in the way of traditional tourist draws, it does have a selection of golf courses that rivals any Asian city in terms of scope and quality.
While there are plenty of sterling options on the immediate outskirts of town – Ciputra and Bukit Darmo are both fine tracks – it pays to head for the hills, namely the green foothills of Pasuruan where two of East Java's finest golf resorts, Taman Dayu and Finna Golf are located.
Yet, while they are situated a mere 10-minute journey apart (and an hour or so from Surabaya city itself) the two championship layouts are very different in character. Taman Dayu, a Jack Nicklaus Signature design, features plentiful water hazards, expansive bunkering and sharp changes in elevation. Finna, meanwhile, feels a little tighter with less water and small greens guarded by pot bunkers.
Vastly different they may be, but taken in combination the pair offer a golfing experience as lofty as the nearby peaks of Mount Welirang and Mount Penanggungan.
Pages
Click here to see the published article.