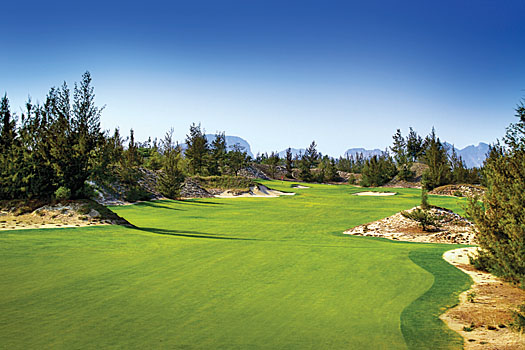 Play an Event
No, I don't mean a monthly medal or an 18-hole stableford - play in something that you need to travel to, a tournament held over multiple days, one ideally set in an exotic locale and featuring players of a decent - if not world-beating - standard. And, most importantly, go with friends.
If you have a handicap of 18 or less there are numerous amateur tournaments staged across Asia that you can try. Why would you want to do this? Well the answer is pretty obvious: they combine great fun with the added spice of actually having to keep score, which leads to bragging rights to the victor of your group. Plus you're sure to meet new chums along the way. The Danang Golf Club Championship in Vietnam is one such event. A 36-hole tournament played every April, the enjoyment derived from playing this glorious Greg Norman-designed course is one plus; the good humour and general bonhomie after you've handed in your card is another. They also dish out some great prizes.
Other events in this category include the Angkor Amateur Open in Cambodia, which is staged over Nick Faldo's manicured gem at Angkor Golf Resort in Siem Reap every August and the Hyatt Open in Hua Hin, Thailand, which is typically held at the very fine Banyan Golf Club in mid-July.
Pages
Click here to see the published article.