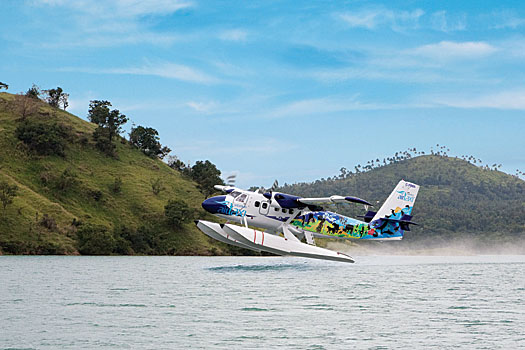 Take to the Skies
Victoria Golf and Country Resort, tucked high above a reservoir to the west of Kandy in Sri Lanka's mountainous central region, ranks among the world's most beautiful courses. Designed by noted British architect Donald Steel, this championship-calibre track winds its way through tropical jungle and rocky outcrops and affords magnificent views of the surrounding countryside. Playing it is a thrill - but so is the journey getting there.
Just a few years ago, the only way of reaching Victoria from Colombo, the country's capital, was by car, which entailed a four-hour slog up a constantly twisting road. That all changed, thankfully, following the launch of SriLankan Airlines' Air Taxi service. Using Cessna Caravan aircraft mounted on amphibious floats, the service transports you from Waters Edge near downtown Colombo to the Polgolla Reservoir Airport in just 25 minutes. From there, it's less than 30 minutes by taxi to the course. Prices are low - typically around HK$1,000 each way - and the views of this most stunning of island nations are spectacular. But if you really want to splurge, why not charter your own plane from Colombo straight to Victoria Reservoir, right on the club's doorstep.
Pages
Click here to see the published article.