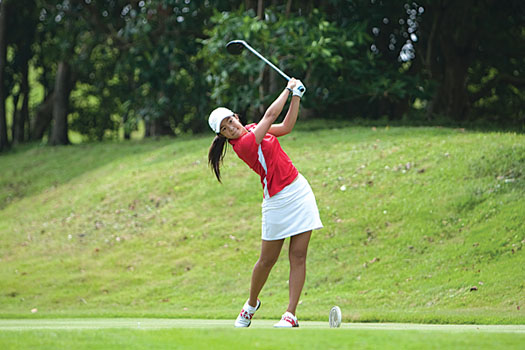 Six years ago, Tiana Lau made headlines around the region for a quite amazing feat: the then 10 year-old made two holes-in-one during a practice round over the Executive Nine at Clearwater Bay Golf & Country Club. While luck plays its part in the making of any ace, to get two in the space of six holes as Tiana is bordering on the miraculous.
Now 16, Hong Kong international Tiana is back in the news for a quite brilliant summer in which she excelled at tournaments in the United States.
In early July, she captured the girls' title at the San Diego County Junior Golf Association's Tour Championship at Temecula Creek by two shots before winning again just three weeks later at the Premier Junior Tour's Orange Lake Resort Junior Open in Florida thanks to successive rounds of 68. In between these two events, Tiana participated at the prestigious Callaway Junior World Championships at Torrey Pines in California where she finished in a creditable share of 48th in the girls' 15-17 age division. Before returning to Hong Kong, Tiana capped a memorable month by posting four solid rounds to finish in third spot at the Optimist International Junior Golf Championship at PGA National.
"Tiana has enjoyed a great summer and has really improved in all aspects of her game," said national coach Brad Schadewitz.
To underscore that statement, Tiana finished as the top Hong Kong player at last month's Ladies Open Amateur Championship.
Click here to see the published article.