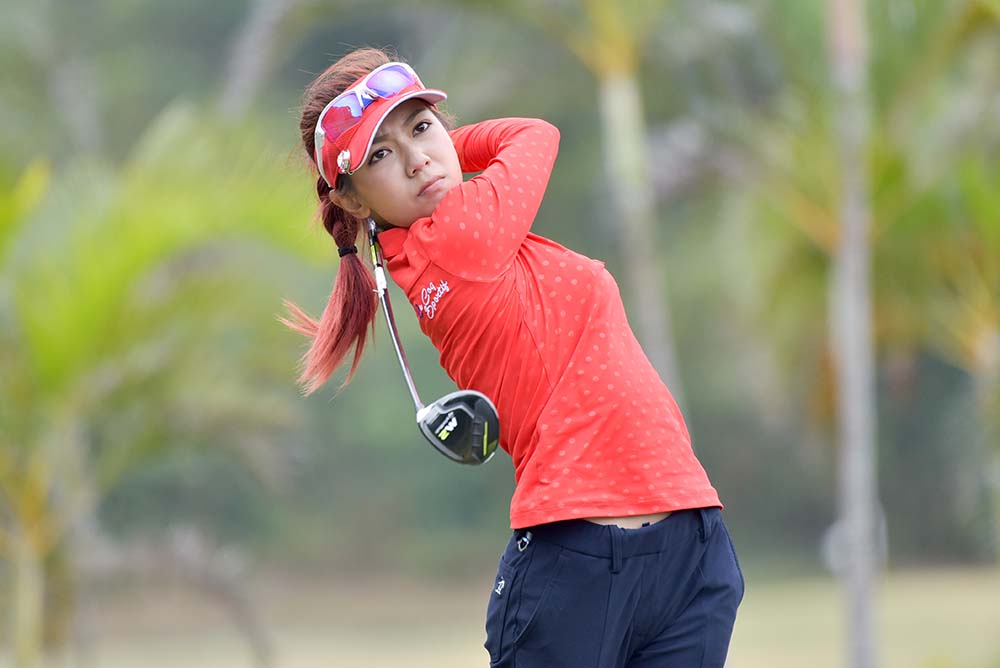 The top amateur golfer turned pop singer sank a 30-foot putt to beat Hu Jing at the first hole of the playoff in dramatic fashion. Both players finished on 220 after 54 holes. Hu was the clubhouse leader after two rounds and had a 3-stroke advantage over Ho. But Ho kept her nerve and forced the game into the playoff.

Ho will be invited to play in the Hong Kong Ladies Open, a professional event, at the Hong Kong Golf Club in May. She also secured a spot in the prestigious MercedesTrophy Hong Kong 2018 event back at Fanling.
"I was consistent and played well in the front nine. I thought I was leading by four strokes after five holes. But I have made some mistakes on course management in the back nine. There were ups and downs in the final five holes. The 18th was already a drama – my birdie putt lip-out, then she (Hu Jing) birdied to tie for the lead.
"Honestly, I was not under a lot of pressure during the playoff, as I have been through this for quite a few times. I still remember playing against Tiffany Chan at the Junior Close Championship when I was 12 years old. It was also at the Discovery Bay Golf Club, and we had a playoff for five extra holes! I have been away from competitive golf for seven years, so I just try my best to play the mental game," concluded Ho.
HKGA squad teammates Virginie Ding and Queenie Lai tied at third on 230. Michelle Cheung, who won the best amateur trophy at the 2017 Kaohsiung Entrepreneur Association Ladies Open last December, carded a final-round 71 to finish fifth on 231.
Leading final scores: 220 – Stephanie Ho 76 70 74, Hu Jing 72 71 77; 230 – Virginie Ding 78 79 73, Queenie Lai 79 76 75; 231 – Michelle Cheung 77 83 71; 236 - Jasmine Chee 79 82 75.
Mid-Amateur Division 1: 220 – Stephanie Ho 76 70 74; 250 – Yvonne Wong - 81 88 81; 251 – Christine Kwok 83 86 82.
Mid-Amateur Division 2: 253 – Annie Wong 84 91 78, Christine Wong - 84 86 83; 254 – Helen Cheung 83 85 86.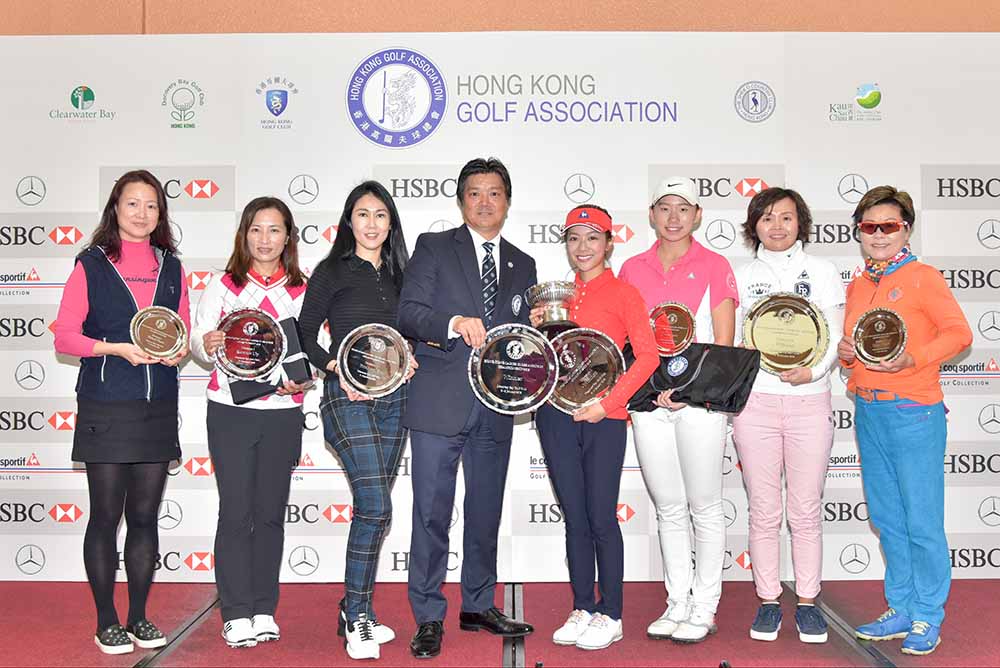 Click here to see the published article.