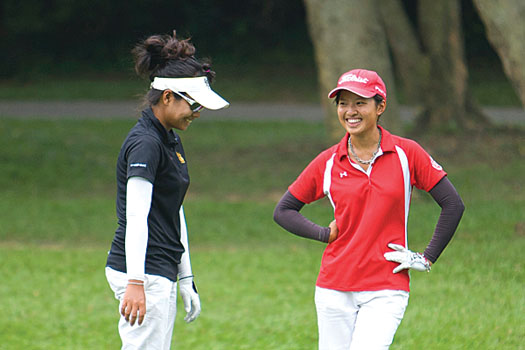 Tiffany Chan of Hong Kong won her third individual title in a row and has risen to a record high of 55 in the Women's World Amateur Golf Ranking (WAGR). This stunning performance by the 20-year-old is one of several success stories for female Hong Kong golfers who are making their mark on the college golf scene in America.
Described as a "freshman sensation", Chan has made headlines in the US with a hat-trick of wins for Daytona State, including the UNF Invitational, the JMU Eagle Landing Invitational and the MSU Spring Invitational. Chan's most recent victory – at Juliette Falls Golf Club in Ocala, Florida – was her best performance of the season, finishing on 10 under par over three rounds to win by seven.
The Tuen Mun-born student, who will join the number one ladies' team at University of Southern California for her final two years, is one of several Hong Kong Golf Association (HKGA) graduates who are paving the way for Hong Kong girls' golf in the US. Eighteen-year-old Isabella Leung - who in March accepted an invitation from the HKGA to play in her first professional golf event, the Mission Hills World Ladies Championship in Haikou, China - has led the University of Hawaii in every tournament this season and is the team's clear number one player.
Elsewhere, Michelle Cheung, 18, has earned her place on a very strong University of Wisconsin golf team in only her first year; 18-year-old Mimi Ho has signed a letter of intent to join Fresno State University in a move that her coach describes as a "game changer for the Bulldogs"; and Kitty Tam, 17, has verbally accepted an offer of a full golf scholarship from San Diego State University.
Brad Schadewitz, the HKGA's national coach commented: "Tiffany's success is a strong endorsement of the HKGA's junior development programme and great news for all those who support it, including our sponsors and other stakeholders. Tiffany, along with our other girls who are doing so well in the US, is also a great role model for the next generation of golfers in Hong Kong, including those who aspire to combine golf with education."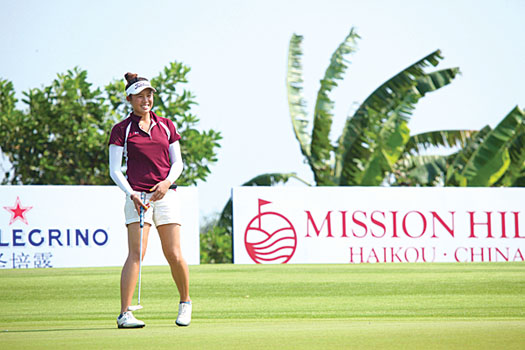 Click here to see the published article.