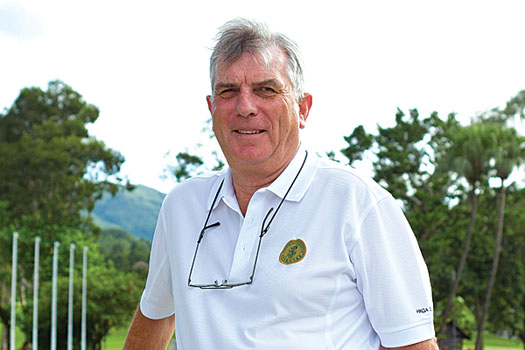 You were only the second full-time chief executive of the HKGA when you were appointed in 2002. What were your goals when you first took on the job?
I wanted to encourage golf as much as I possibly could among the local community. One of the first things we did was take a group of local schoolchildren up to the Hong Kong Golf Club, who very kindly gave us the use of the New Course for the afternoon. The children had been to a driving range before but never to a course – and it showed. They could hit the ball off the tee but had no idea what to do next.
A lot has changed since then, of course, and junior development has been at the forefront of what the HKGA has achieved. When I was appointed to the role all three national teams – men's, ladies and juniors – were made up almost exclusively of golf club members. Now all the teams are made up of juniors or players that have been through the junior programme, and few are members of a golf club. That's a big progression.
How has that progression been achieved?
In the early days we put on very few tournaments, but now it feels like there's an event on nearly every week – either in Hong Kong or overseas – that our players are involved in. There have been various factors but certainly things took a big step forward when I appointed Brad Schadewitz as national junior coach. Brad, who is now the national coach, has been fantastic with the kids and the clubs and driving ranges have been very helpful in giving us the use of their facilities.
The relationship between the HKGA the Jockey Club Kau Sai Chau has been an enormous help too. Kau Sai Chau has its own junior squad of players and they're really happy if those players make the step up and make it on to our squad. They see it as natural progression and it's a relationship that has been built up very successfully over the years. I have become very close friends with many of the staff there.
EFG Bank [the junior programme's sponsors] then came in and helped from a financial point of view and they have been wonderful to work with. One of the biggest differences from a decade ago is more of our talented players are remaining amateur and not turning professional. Previously we built up amateurs and lost them, but through the junior programme many are learning that golf can be used as a pathway to university and a good career. It offers them alternatives but it also means they can continue to play amateur golf for Hong Kong. That is something I've been particularly pleased to see.
Pages
Click here to see the published article.