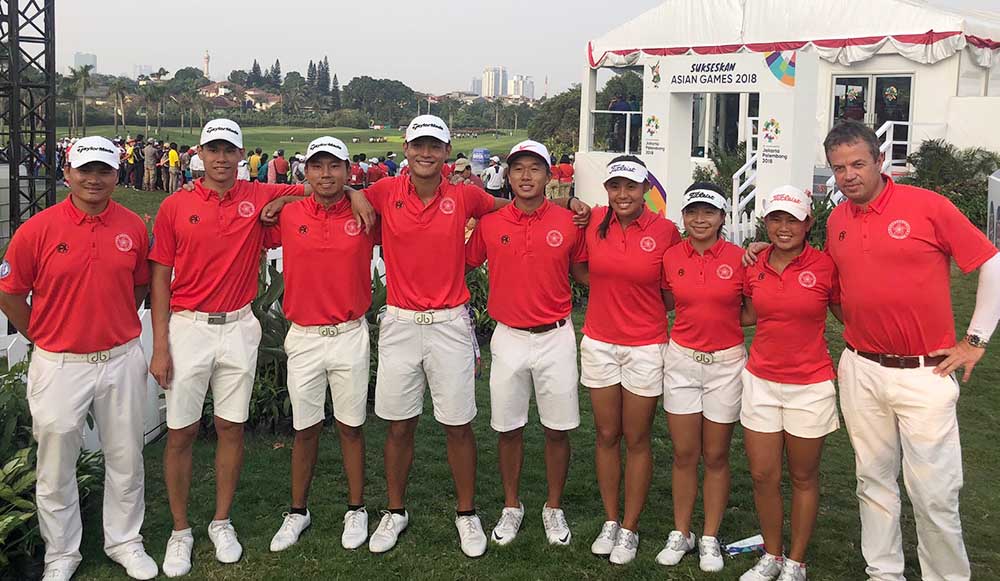 World Amateur Team Championships, Ireland
The Men's team produced a Hong Kong career-best finish at 32nd from 72 teams at the World Amateur Team Championship in Ireland. It is the biggest amateur team event in the world and is held bi-annually, with players like Bryson DeChambeau, Jon Rahm and Jordan Spieth having played in recent tournaments. Hong Kong will be hosting the event in 2 years' time in 2020.

Leon D'Sousa fired 73-76-72-66 (-3 total) over the two courses at Carton House, Dublin to be Hong Kong's leading player. "It was a great experience in Ireland. I finished with a career best 9-hole in an international tournament with -6 for the back nine on day 4 to finish with a 66 on the tougher Montgomerie course. I look forward to coming back to Asia to play in the AP championship in Singapore at the beginning of October," said Leon.
Terrence Ng shot 73-75-70-72 (level par total). In this tournament, 2 scores from 3 of each team are used each day. Also, Terrence's score was used by the team for all four days. It is Terrence's joint best total score (level par) in a 4-round international event, which capped off an excellent week for him. Matthew Cheung also made a valuable contribution to the team with scores of 75-71- 72-73 (+1 total). A great team performance and a perfect platform for Hong Kong to host this prestigious championship in 2020.
The Women's team finished 34th from 57 teams - a good achievement to shoulder the loss of star player Tiffany Chan. Mimi Ho fared the best with rounds of 74-71-80-68 (+3 total). She was buzzing after her last round of 5 under par. Michelle Cheung had 7 birdies in her first round of 69 and followed this up with rounds of 78-79-73. After a great Asian Games week, Isabella Leung struggled in Ireland with scores of 78-78-83-75.
Pages