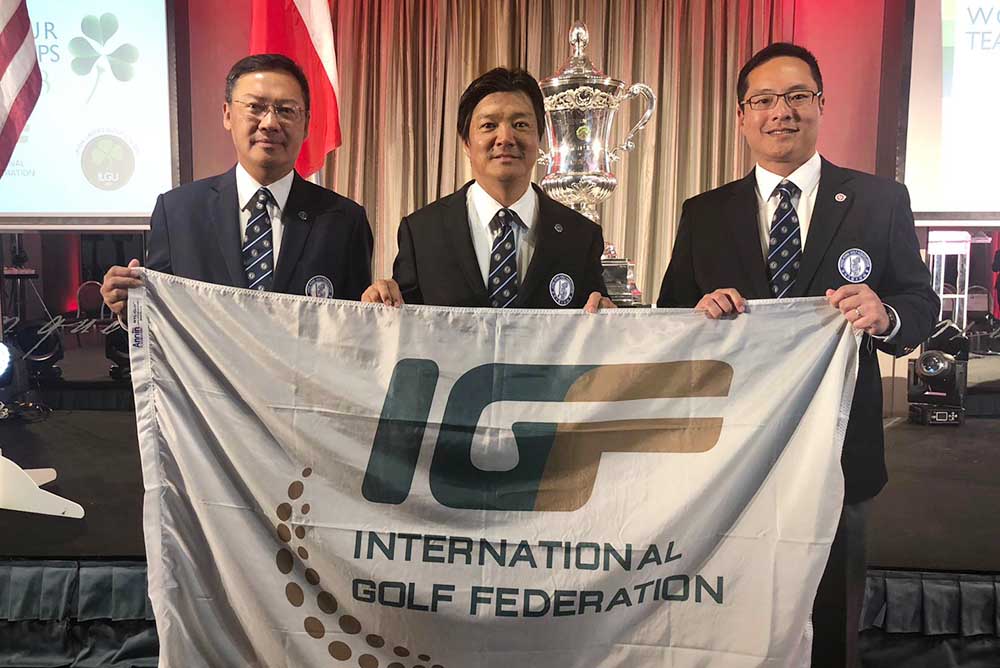 2018 Asian Games, Jakarta, Indonesia
For the first time, Hong Kong was able to field both Men's and Women's team in an Asian Games. It was a great honour for the players to be selected and compete with the best golfers in Asia. The best individual result was from Isabella Leung who fired rounds of 74-76-71-67 (level par) to finish 15th in the individual event. "My first AG experience was unforgettable - the entire event was smooth and well run. To compete amongst the best golfers in Asia whilst representing HK was an honour I'll always cherish. To be able to play some of my career best golf in this environment gives me a lot of confidence," said Isabella. The Women's team finished 10th with Michelle Cheung scoring 79- 75-75-72 and Mimi Ho 78-71-77-74.
The Men's team finished 11th from 20 countries and consisted of four players: Ben Wong (73-72-72-74), Matthew Cheung (75-77-76-76), Terrence Ng (77-73-76-77) and Jonathan Lai (77-73-71-74). Ben is a Hong Kong amateur based in the U.S. who has broken into the top 100 in the World Rankings - an outstanding achievement. The players were challenged by the thick rough around the greens but produced solid performances, especially from Jonathan Lai, who combines playing golf with a job as an insurance consultant.
Pages