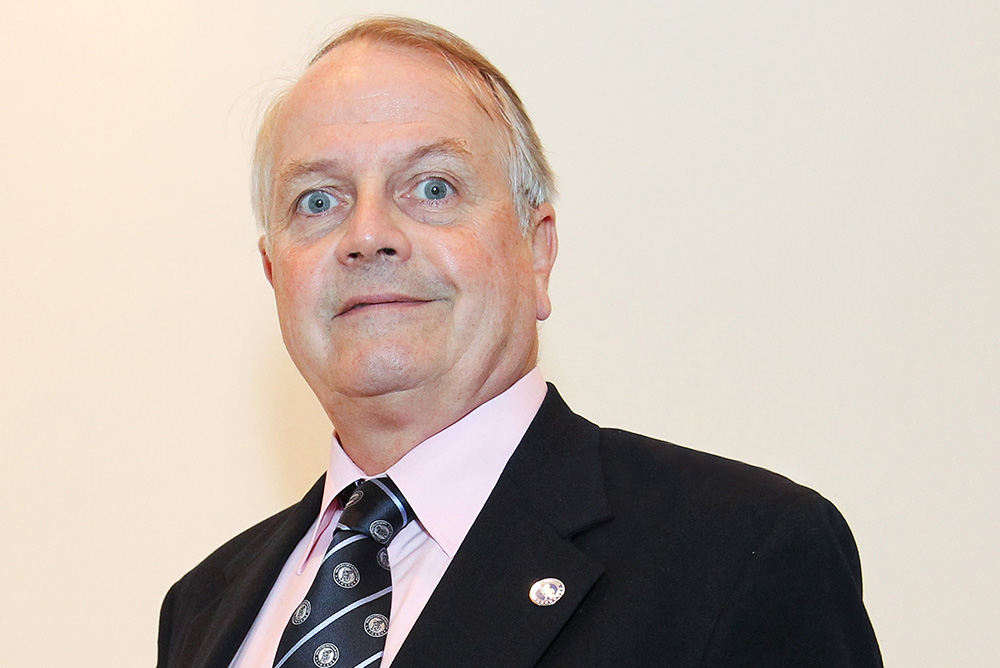 "I am delighted and proud to have been recently elected as the new President of the Hong Kong Golf Association and the first person I would like to thank is my predecessor, Mark Chan.
Mark led the Hong Kong Golf Association through a year of notable successes, with invaluable support from the Executive Committee and all the HKGA staff whom I would also like to thank.

For the past three years, the HKGA has been led admirably by our CEO Tom Phillips and we are sad to see him step down.  We are extremely grateful to Tom for his hard work and commitment, which has resulted in significant progress for the HKGA under his tenure.  We wish Tom well in his future endeavours.
The greatest achievement of the past 12 months, and arguably of all time for Hong Kong golf, was Tiffany Chan's success in becoming Hong Kong's first golfing Olympian. In order to achieve that milestone, Tiffany produced some remarkable performances in a number of professional events, including her maiden win in Taiwan and then a historic victory in the Hong Kong Ladies Open at Fanling. 
To qualify for Rio and represent Hong Kong in the Olympics was momentous in itself, but then to finish 37thin a field of the top 60 women golfers from across the world – as one of only three amateurs – was icing on the cake. Well done Tiffany – you made Hong Kong proud!
What many people do not appreciate is that Tiffany started her golf at the Government's driving range in Tuen Mun and then came through the HKGA's junior programme which, with the support of all the clubs in Hong Kong, creates access to golf development opportunities for more than 120 talented youngsters, 95 per cent of whom are not members of a golf club.
This story is proof that golf in Hong Kong is accessible to all and it is encouraging to see even more local children entering our sport since the launch of our HSBC Golf For Schools programme. Since creating this initiative a little over 18 months ago – with the backing of our partners at HSBC and The R&A – we have already introduced the game to more than 12,000 new primary school children; and over 30 government-funded schools have now signed up for regular Short Golf training delivered by the HKGA. With this continued growth of the game, I believe it will not be long before we discover the next Tiffany Chan.
On that note, I would like to thank our partners – including our major sponsors, HSBC and Mercedes-Benz – without whom our efforts to continue growing golf would not be possible. The fact that Mercedes-Benz have recently extended their partnership with the HKGA for a further three years is great news for the game and testament to our combined efforts.
I would also like to thank the Hong Kong Government, the Hong Kong Sports Institute, the golf courses and driving ranges in Hong Kong and all our partners and suppliers for their continued support and commitment, which will allow the HKGA to continue developing this great sport in Hong Kong for decades to come.
So as I look forward to my 12 months as President, I am excited about where we are and what opportunities lie ahead of us. The UBS Hong Kong Open is set for another exciting chapter in December and, thanks to the continued support of the Government's Mega Events Fund, once again we can look forward to watching some of the world's best golfers in action at the Hong Kong Golf Club, including Masters champion Danny Willet, Ryder Cup star Patrick Reed and Olympic gold medallist – and our defending champion – Justin Rose.
I will certainly be at Fanling to watch the excitement unfold and I hope to see you there too."
Harald Dudok Van Heel
President
Click here to see the published article.