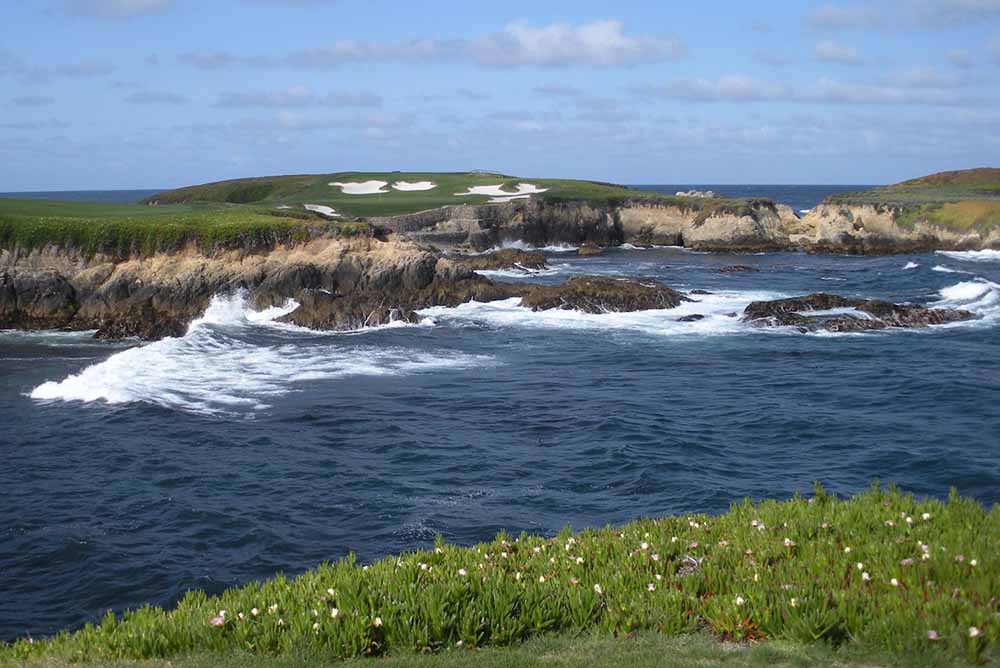 What has been your most memorable moment on a golf course?
I think the best moment I've ever had on a golf course was walking to the 16th tee at Cypress Point Golf Club during a Yale Golf Team trip. We were in the middle of a qualifier, and I'm usually very focused on the task at hand, but the view on that hole made me completely forget about my score. It was a moment where I completely forgot I was competing and just enjoyed the golf and the scenery. I actually made a double bogey, and I think only one guy on the entire team made a par, but nobody cared because of the surreal experience of playing that hole.
Do you have a favourite course?
The 16th hole at Cypress Point Golf Club makes the entire course one of my favourite in the world. The only other course I can think of is Kingsbarns Golf Links in Scotland. It was my first time in Scotland, so it was a new experience playing real links courses. On top of that, the views along the Scottish coast were breathtaking.
Who would be in your dream fourball? 
I'm a huge NBA basketball fan, and even more so of Blake Griffin, so I'd definitely want to play with him. I'd have to take Tiger Woods; he was the best golfer of my generation. And lastly, this might be a little different, but I would pick M Shadows, lead singer of Avenged Sevenfold, one of my favourite bands. I know he's super into golf, so it'd be cool to play a round with him.
Pages
Click here to see the published article.