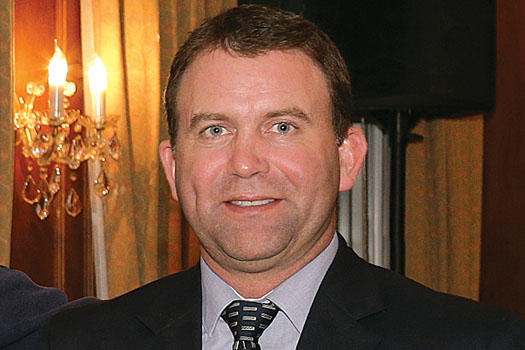 When and where did you start playing?
I grew up playing the courses at the Hong Kong Golf Club from about the age of five. My first lesson took place at Deep Water Bay with Lee Parker, so he has a lot to answer for! [laughs]. My Dad introduced me to the game and he would take all the family out on the Old Course at Fanling in the afternoon after he had finished his own round in the morning. I was very passionate about golf growing up. I would play every day during the holidays and would attend the golf camps run by Joe "The Pro" Hardwick, who was the head professional in those days. He found different ways to make golf interesting. I first broke 80 when I was around 12. I was really very keen. I had dreams of being a pro and winning Majors, but then reality set in. I still love the game tremendously.
How often do you play?
It comes and goes but probably two or three times a month. Anyone who works in the golf industry will tell you that you don't get the time to play your own courses as much as you would like, and that is certainly the case with me and the courses at Kau Sai Chau. I would love to play them more. I try to go back to Scotland every September, and when I do I play every day.
What's your favourite course in Asia?
I love the courses at Kau Sai Chau - they have a real linksy feel to them, especially in the winter when they're running fast. We're so lucky. The scenery is absolutely stunning. The North Course is a great layout: challenging but fair. The three courses at the Hong Kong Golf Club, too, are special. I haven't done a lot of golf travel in the region in recent times but I really enjoyed playing Ria Bintan a few years ago.
And your favourite in the world?
My favourites are in Scotland: Gullane No 1, Muirfield and the Old and New courses at St Andrews. I grew up playing Gullane No 1 with my Dad. I was wild off the tee and would lose 10 balls a round but I grew to love links golf. It's the purest form of the game.
Pages
Click here to see the published article.