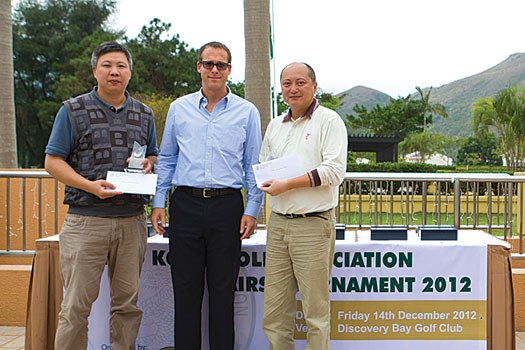 The duo recorded 39 gross stableford points – the equivalent of three-under-par – to hold off the defending champions, the Fanling pair of Tim Orgill and Donald Nimmo, by the slimmest of margins. Richard Phoebus and Rungnapa Winchester, victors in this event in 2008, took third spot on count back from Sherman Leung and Daniel Wan.
Donald Chan and Bonnie Sin emerged victorious in the nett division, the pair's 47-point haul besting Mac Leung and Ruby Yim by a point.
Click here to see the published article.